Playing along with Mama Kat today--she's got some awesome Writer's Workshop assignments this week. You should go check it out.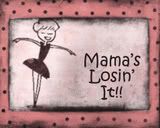 Once upon a time I wasn't a mom. It's hard to imagine. But for quite a long time, I was just me.
Before I was a mom, I was a career woman, immersed in making the world a better place for and through the students who spent their days in my classroom.
Not anymore. Today I am a "stay at home mom" with a class size of two. Except when they're at school. Well, I guess I was at school today. Twice. But that doesn't count because they didn't pay me. Or does it?
Before I was a mom, I had my own agenda, and I followed it.
Not anymore. Today I move about from place to place with my kids and live according to their agenda. Except when they're at school, or busy with their friends, or playing, reading, or watching TV. I hardly ever do what I want. Or do I?
Before I was a mom, I could keep a stiff upper lip.
Not anymore. Today when I see peoples' homes in a pile of rubble from natural disasters on TV, I imagine my own family in their place, and turn into a puddle. But if I was so tough, why did I bother to go to Haiti and the Philippines and Central Asia to help serve others--before I was a mom?
Before I was a mom, I was ultra-competitive, and didn't mind celebrating a little in front of the competition when I won.
Not anymore. Today I am not competitive at all. Nope. I have to consider the tender feelings of my offspring who might be sad if they lost. Well, maybe not today, but at least I did when they were like three.
Before I was a mom, I used to give my husband my undivided attention after I got done at school. I cooked special things for him, went on dates with him, socialized with other people with him.
Not anymore. Today he has to take a backseat to the kids. He gets the leftovers. No, I mean OUR kids. I had PLENTY of energy for him after spending my days with 25 seven-year-olds. Yeah...plenty...mmm hhmmmm.
Before I was a mom, I was a woman who was passionate about living her purpose in life, whenever, wherever, to whomever God called.
You know, come to think of it, maybe motherhood hasn't changed me so much after all. Maybe I am still...
...just me.